Cat Generator Set Package
Cat generator set packages have been fully prototype tested
Accepts 100% block load in one step and meets NFPA 110 loading requirements
Conform to ISO 8528-5 steady state and transient response requirements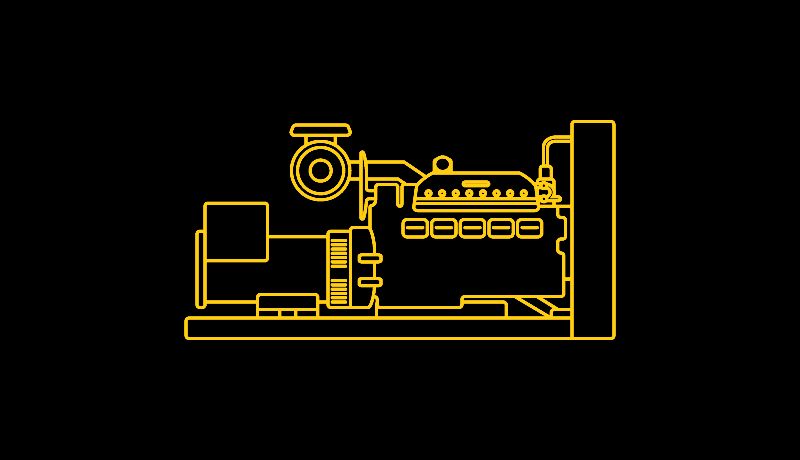 Cat Diesel Engine
Reliable, rugged, durable design
Field-proven in thousands of applications worldwide
Four-stroke-cycle diesel engine combines consistent performance and excellent fuel economy with minimum weight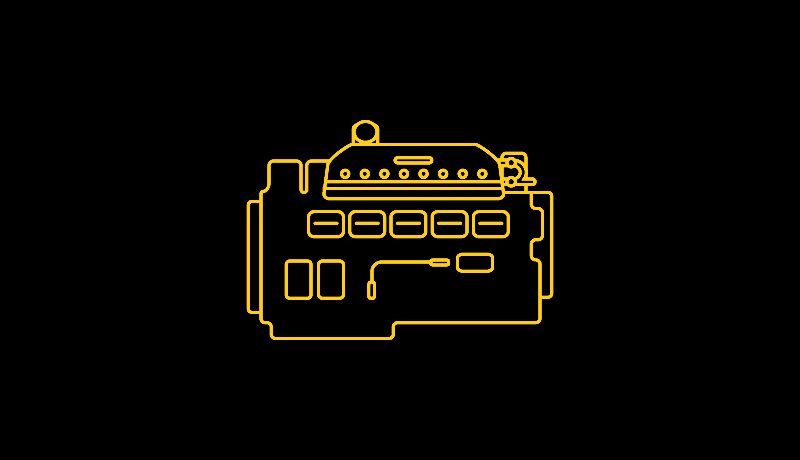 A-Frame Alternator
Superior motor starting capability minimizes need for oversizing alternator
Designed to match performance and output characteristics of Cat diesel engines
Robust Class H insulation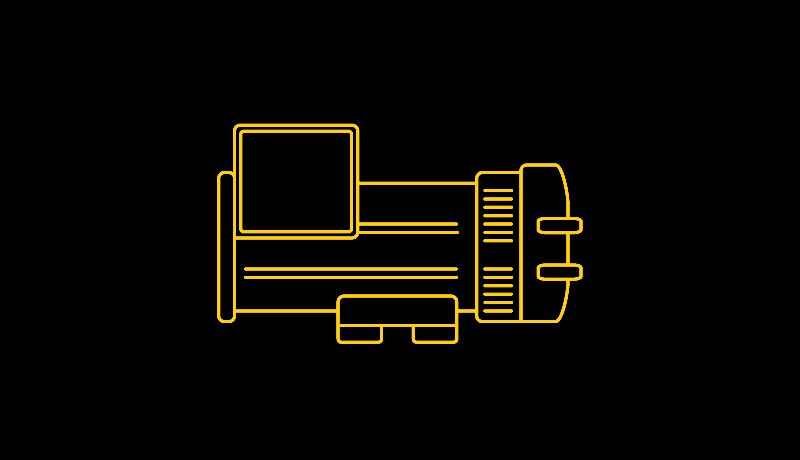 GCCP 1.2 Control Panel
User-friendly interface and navigation
Scalable system to meet a wide range of installation requirement
Expansion modules and site-specific programming for specific customer requirements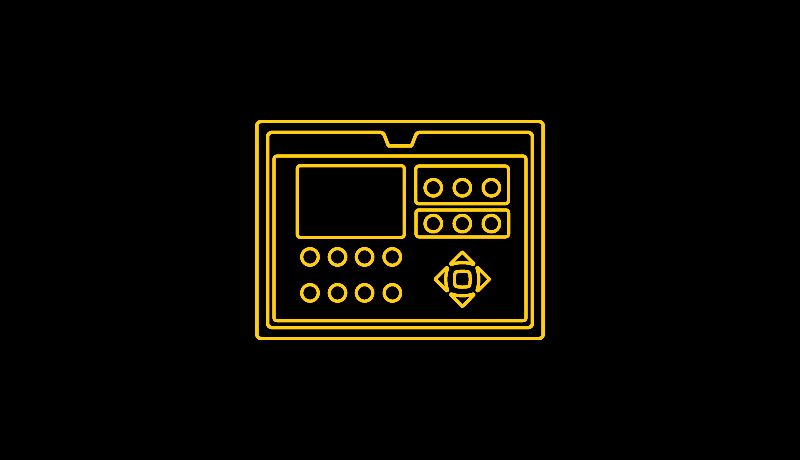 Cooling System
Designed to operate in standard ambient temperatures up to 55°C (131°F)
Contact your Cat Dealer for specific ambient and altitude capabilities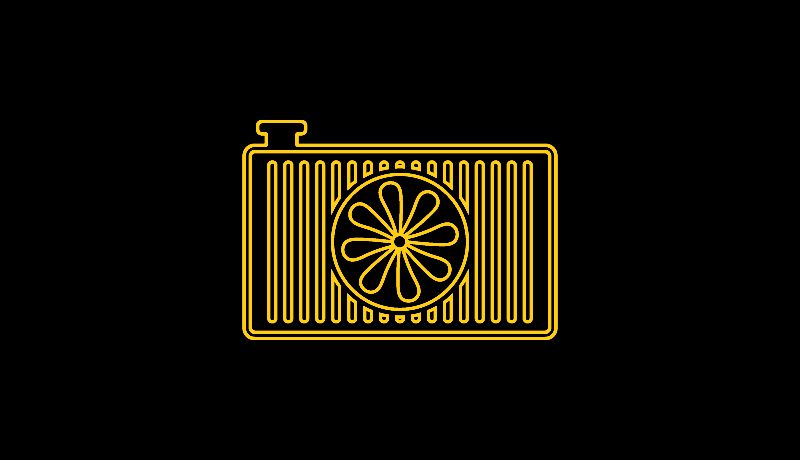 Certifications
UL2200 Listed; CSA 22.2; Certification of Compliance
 - IBC Seismic; Dual IBC & HCAI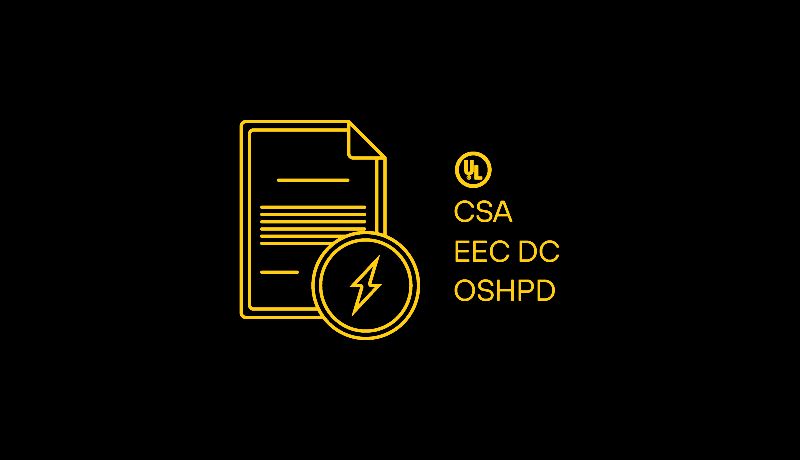 One Safe Source
Components used in the generator set are selected based on seamless design integration to provide the optimum performance
The generator set is fully assembled at a Caterpillar facility following our quality guidelines
Each generator set package is tested before leaving the Caterpillar facility
Cat product support, including dealer service, parts and warranty covers the entire Cat power system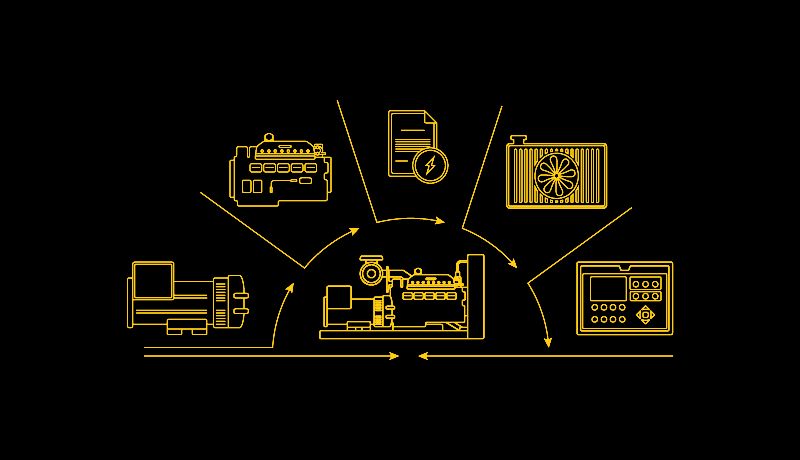 World Wide Product Support
Cat dealers have over 1,800 dealer branch stores operating in 200 countries
Your local Cat dealer provides extensive post-sale support, including maintenance and repair agreements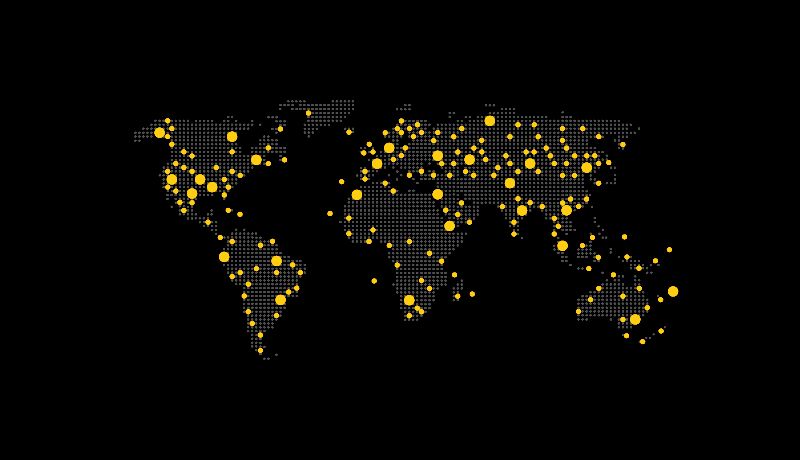 Cat Clean Emissions Module (CEM)
The Tier 4 Final engine has been optimized to work with the Cat CEM.
The CEM is a reliable, compact, and lightweight system that gives maximum installation flexibility.
It features a diesel oxidation catalyst for particulate matter (PM) and hydrocarbon (HC) control.
Selective catalytic reduction (SCR) reduces NOx output and provides integrated sound attenuation.
The CEM is controlled by a separate dosing module that has been integrated into the standard generator set controls for complete monitoring, protection and closed loop NOx control.
For more information on the CEM, refer to cut sheet LEHE0359.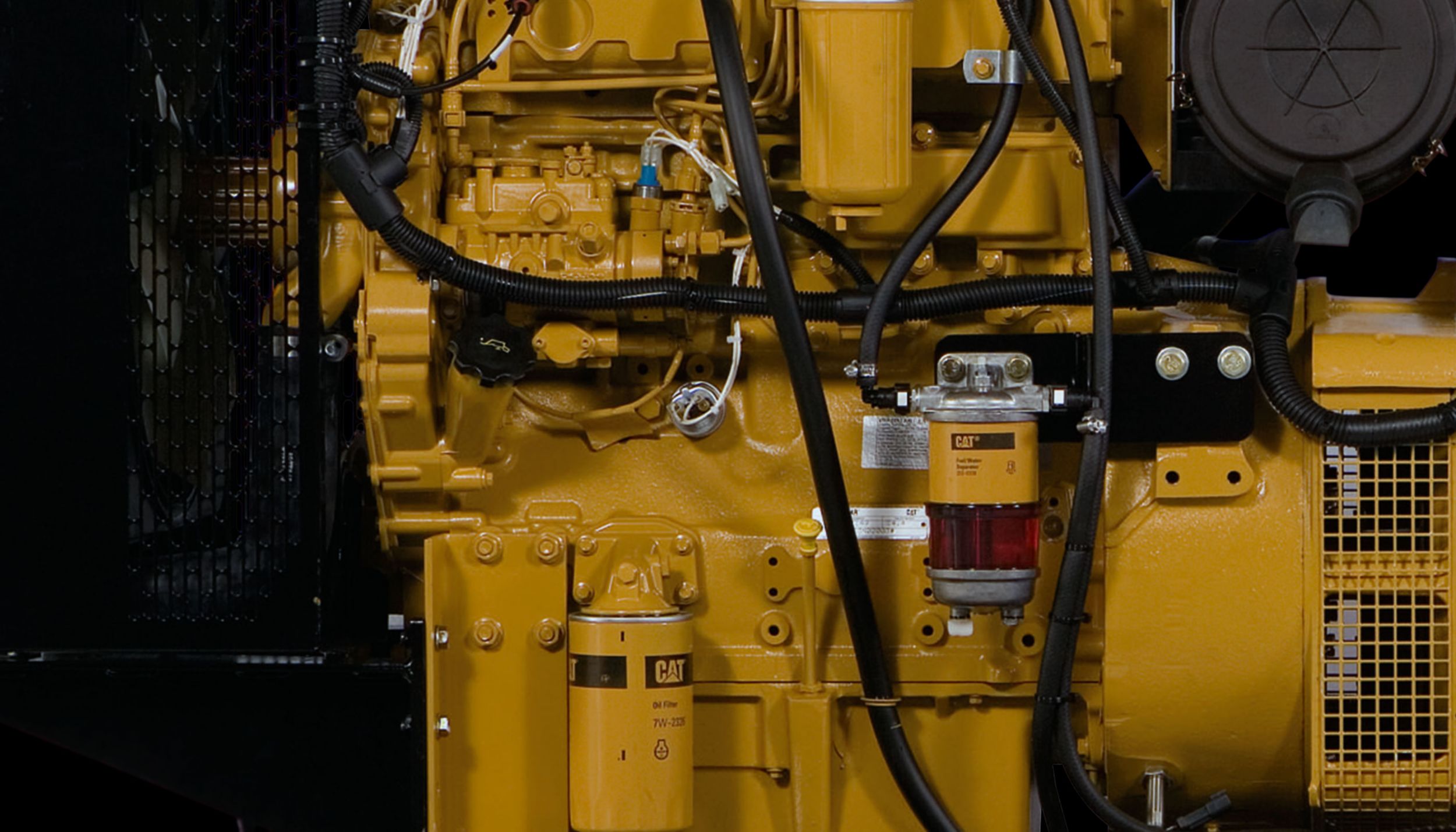 UL 2200 / CSA
 - Optional
UL 2200 listed packages
CSA Certified
Certain restrictions may apply.
Consult with your Cat® Dealer.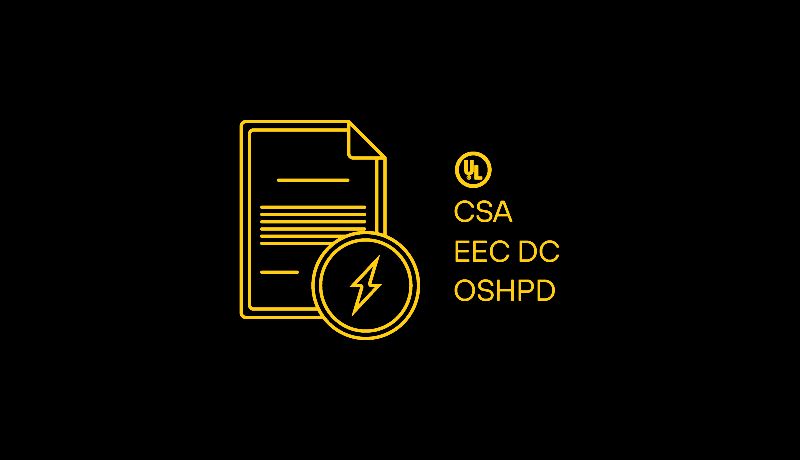 Generator Set Specifications
Maximum Rating

500 ekW

Minimum Rating

455 ekW

Emissions/Fuel Strategy

U.S. EPA Tier 4 Final

Voltage

480 Volts

Frequency

60 Hz

Speed

1800 rpm

Duty Cycle

Standby, Prime
Engine Specifications
Engine Model

C18 ATAAC, I-6, 4-Stroke Water-Cooled Diesel

Bore

145 mm

(1455.7 in)

Stroke

183 mm

(7.2 in)

Displacement

18.1 l

(1106.4 inu00b3)

Compression Ratio

14.5:1

Aspiration

Air to Air Aftercooled

Fuel System

Electronic unit injection

Governor Type

Adem™A4
Standard Equipment
Air Inlet
Exhaust System
Cooling
Fuel System

Fuel cooler
Engine fuel transfer pump
Primary fuel filter w/integral water separator and secondary filter
Fuel priming pump
Flexible fuel lines

Exhaust
Fuel

Primary fuel filter with integral water separator
Fuel priming pump
Secondary fuel filters

Generator

Matched to the performance and output characteristics of Cat engines
IP23 Protection
Load adjustment module provides engine relief upon load impact and improves load acceptance and recovery time

Power Termination
Lube System

Oil filter and dipstick
Lubricating oil
Oil drain lines with valve; piped to edge of base
Fumes disposal, piped to front of radiator
Oil cooler

Control Panel
Mounting

Rubber vibration isolators

Protection System

Safety shutoffs for: Higher water temperature – Overspeed – Low oil pressure

Cooling System

Thermostats and housing, full open temperature 92 deg C (198 deg F)
Coolant level sensor
Coolant level sight gauge
Fan and belt guards
Jacket water pump, gear driven, centrifugal
Coolant drain line with valve; terminated on edge of base
Caterpillar extended life coolant

Starting/Charging

24V, 45 Amp Charging alternator
24 Volt electric starting motor
24 volt starting motor
Batteries

General

Paint – Caterpillar yellow except rails and radiators gloss black
Paint, Caterpillar yellow
Operation and maintenance manual pack and OMM storage compartment
Parts book
Vibration damper

Control System

Local annunciator
Programmable Input / Output: 2 programmable digital inputs – 2 programmable relay outputs (Form A) – 2 programmable relay outputs (Form C)
Suitable for use as service equipment label
Separation plate
Control panel mounting location
Breaker box mounting location
Optional external analog input
Remote annunciators
GCCP 1.2
Communications: Customer data link (RS485 Modbus RTu) – Serial annunciator module data link for local and remote annunciator IVR – Integrated Voltage Regulation (Digital) – EM10 Excitation Module
Controls include: Run/auto/ stop/control – Speed adjust – Voltage adjust – Engine cycle crank – Emergency stop pushbutton
Digital indication for: rpm – DC volts – operating hours – Oil pressure (psi, kPa or bar) – Coolant temperature (C or F) – Volts (L-L & L-N), frequency (Hz) – Amps (per phase & average) – Power factor (per phase & average) – kW (per phase & average) – kVA (per phase & average) – kVAr (per phase and average) – kW-hr (total) – kVAr-hr (total)
Programmable protective relaying functions: Generator phase sequence – Over/under voltage (27/59) – Over/under frequency (81 o/u) – Overcurrent (50/51)
Warning/shutdown with common LED indication of shutdowns for: Low oil pressure – high coolant temperature – Overspeed – Emergency stop – Failure to start (overcrank) – Low coolant temperature – Low coolant level
Control panel options: Dust proof control panel – volt free contact – Device server – Ground fault relay

Governing System

Cat electronic governor (ADEM A4)

Generator and Attachments

Segregated low voltage (AC/DC) wiring panel
Brushless, self-excited 2/3 pitch, random wound.
Insulation Class H and temperature rise
AREP generator
CIP – generators
IP23 Protection
Power center, IP22 bottom cable entry

Air Inlet System

Single element air filter
Air cleaner – Heavy duty
Air cleaner – Single element

Extended Service Coverage

Silver, Gold and Platinum coverage

Circuit breakers
Optional Equipment
Control System

Ground fault relay
Dust proof control panel
Breaker box mounting location
Volt free contact
Device server
Separation plate
Remote annunciators
GCCP 1.5
Local annunciator
Remote E-stop button
Optional external analog input
Control panel mounting

Exhaust

Industrial, residential, critical mufflers

Generator

Anti-condensation heater
Excitation: [ ] Permanent magnet excitation (PMG) Excited (PM) [ ] Internally Excited (IE)
Oversize and premium generators

Power Termination

Circuit breakers, UL listed

Generators and Attachments

AREP generator
CIP generators
Space heater
Generator mounting and duct plate

Air Inlet System

Single element air filter
Dual element air cleaner

Certifications

Certificate of Compliance
IBC Certification wind load

Circuit breakers

Motorized single circuit breaker
Neutral bars
Power cables
Dual breakers first circuit breaker (CB2) LS/I package mounted
Current transformers
Package mounted single circuit breakers
Dual breakers first circuit breaker (CB1) LS/I package mounted
Auxiliary contacts

Cooling System

Aftertreatment guard
Standard radiator

Enclosures

Sound attenuated enclosures

Exhaust System

Flange kits
Exhaust flexible fittings

Fuel System
Generator Attachments

Permanent magnet excitation (PMG) generator

Mounting System

Standard base wide
5 Gallon spill containment
Optional CB shroud
Overfill prevention valve
Locking fuel fill

Starting / Charging System

Battery disconnect switch
Jacket water heater
Shore power control group
10 Amp dual Battery charger

TESTS

PGS Test report @ 0.8 power factor
4 Hour factory test (un-witnessed)
PGS Test report @ 1.0 power factor
Generator test report