1981 mm (78 in) Industrial Grapple Bucket with bolt-on cutting edge
Application
Designed to handle bulky, irregularly shaped objects found in demolition, industrial, construction and recycling. Ideal for railroad ties, trees, large rocks, brush, industrial and demolition scrap, and recycling debris.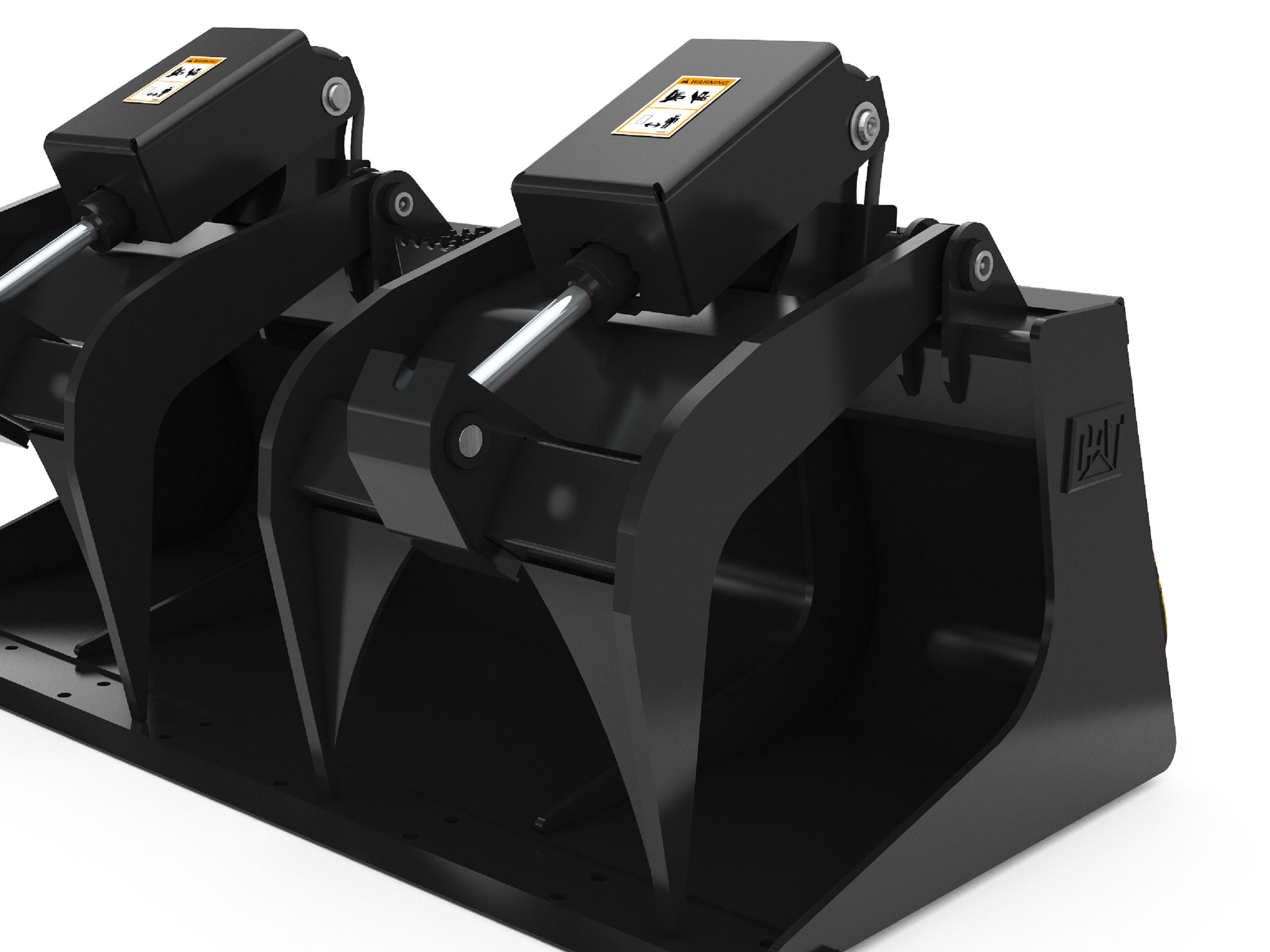 Excellent Clamping
Excellent clamping force and independently controlled grapple assemblies allow for easy grasping of irregularly shaped objects.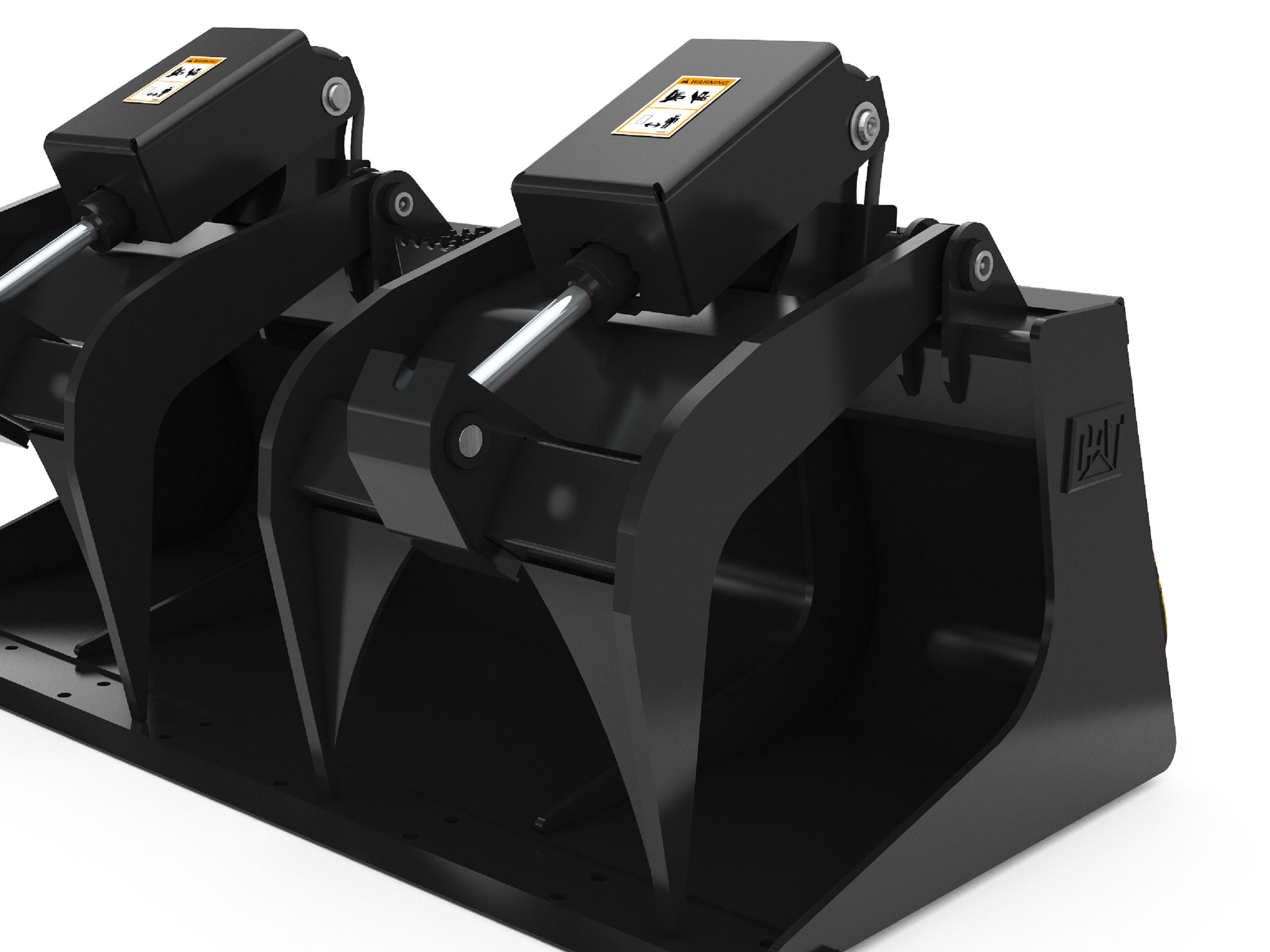 Wide Jaw Opening
Wide vertical jaw opening allows for handling of large, bulky material.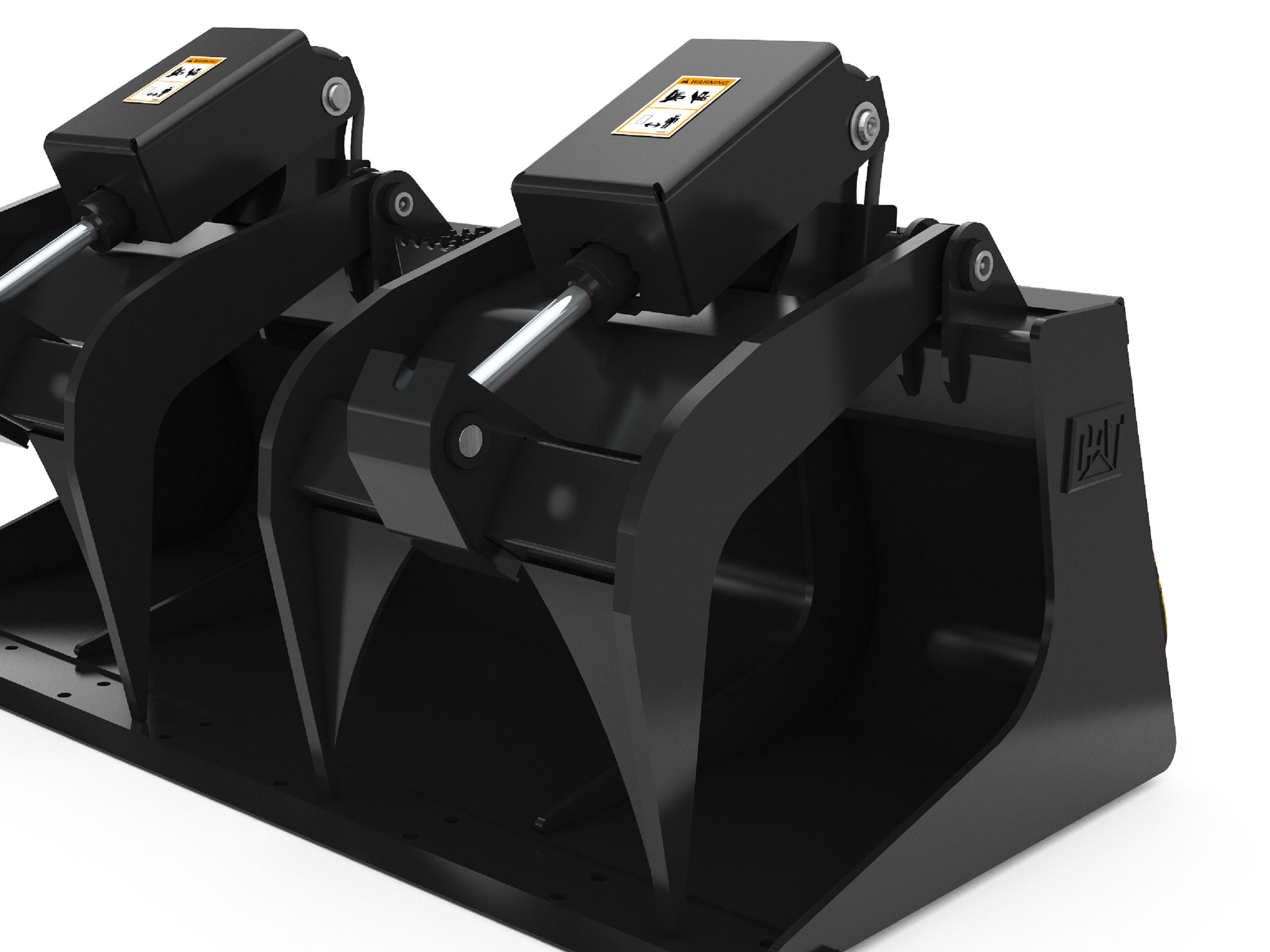 Strong Grapple Assemblies
Grapple assemblies incorporate thick, high strength steel to resist bending and increase durability. Each grapple is reinforced with a full width formed plate and rigid box section for additional strength and cylinder protection.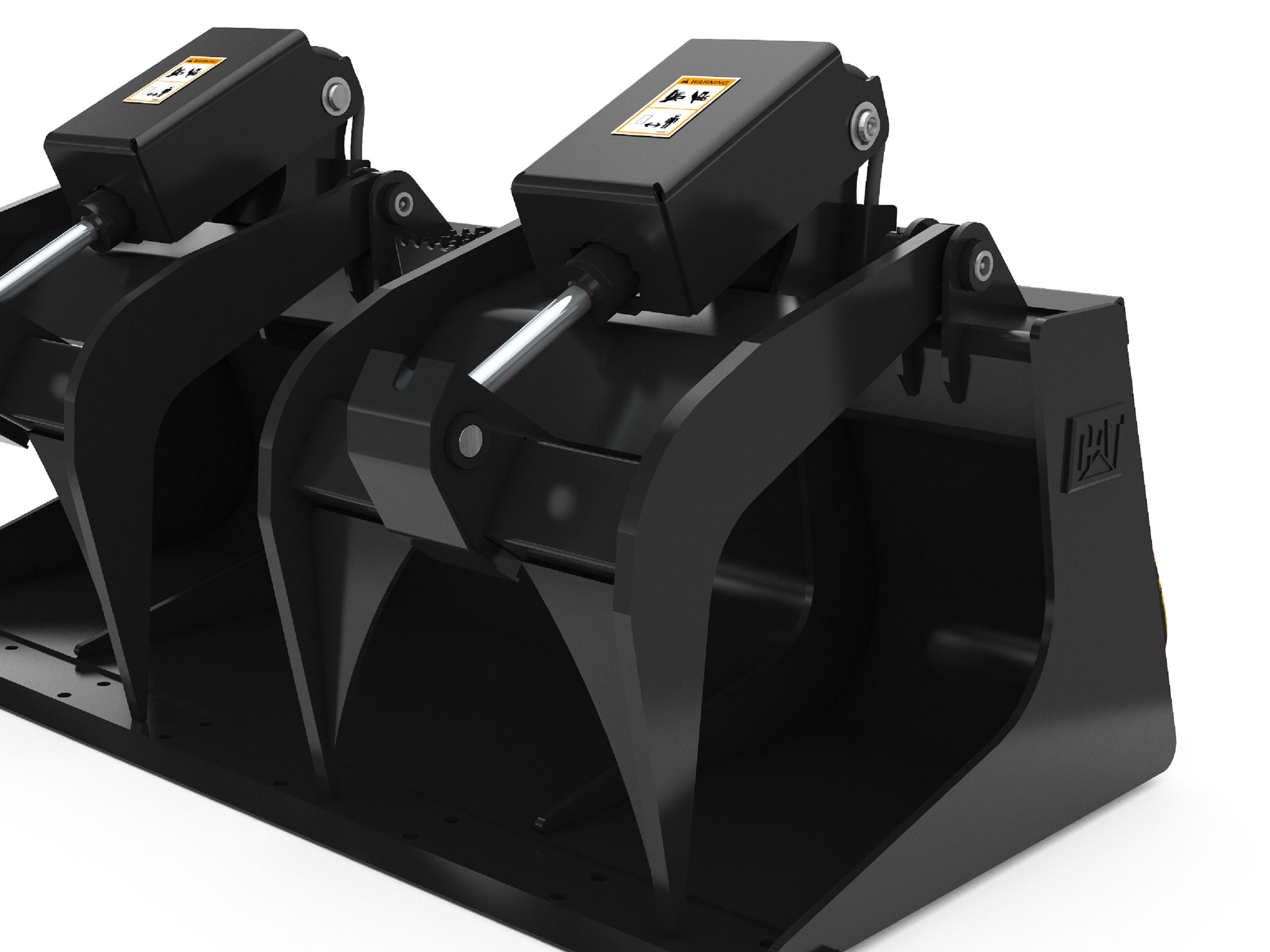 Product Specifications
Width

2036 mm

(80.2 in)

Weight

545 kg

(1201.5 lb)

Height - Grapples Closed

525 mm

(20.7 in)

Length

749 mm

(29.5 in)

Base Edge Thickness

19 mm

(0.7 in)

Cutting Edge Thickness

16 mm

(0.6 in)

Operating Pressure

23000 kPa

(3335.9 psi)

Jaw Opening

1016 mm

(40 in)

Interface Type

Skid Steer Coupler