1676 mm (66 in) Utility Grapple Forks
Application
Designed to handle light, hard to handle materials encountered on a farm, ranch or landscaping project.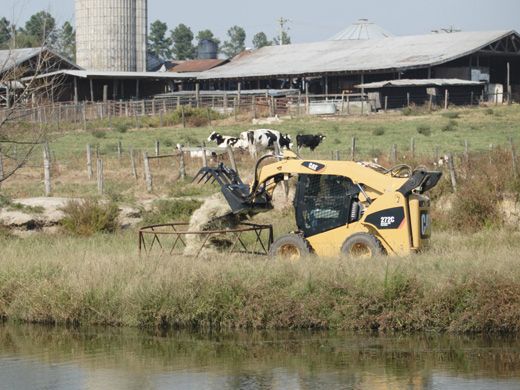 Light-duty Design
Light-duty design offers grasping capabilities for materials such as loose hay, straw, bedding materials, dry compacted livestock waste, landscaping mulch and pine straw.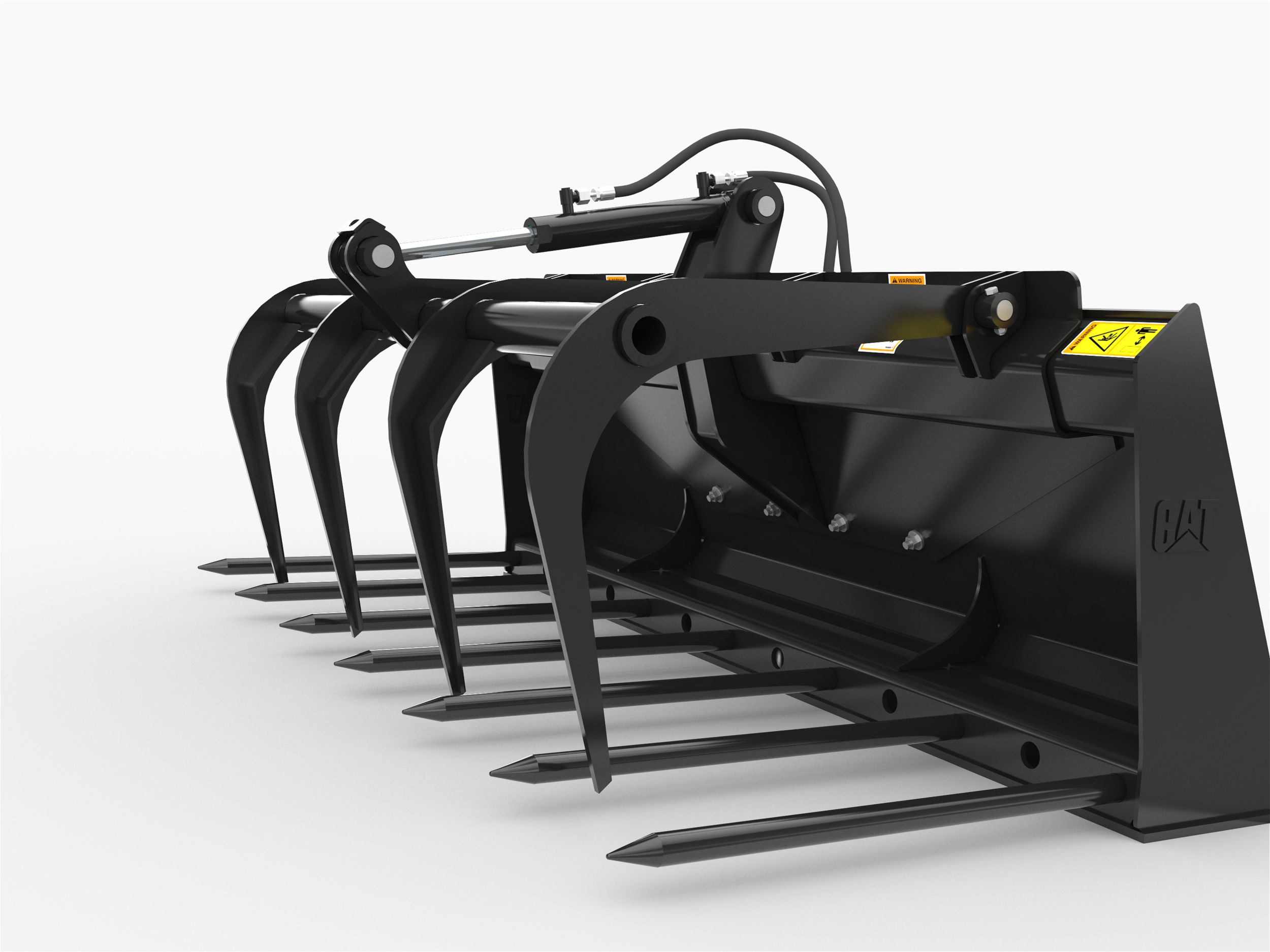 Wide Jaw Opening
Wide vertical jaw opening allows for handling of bulky material.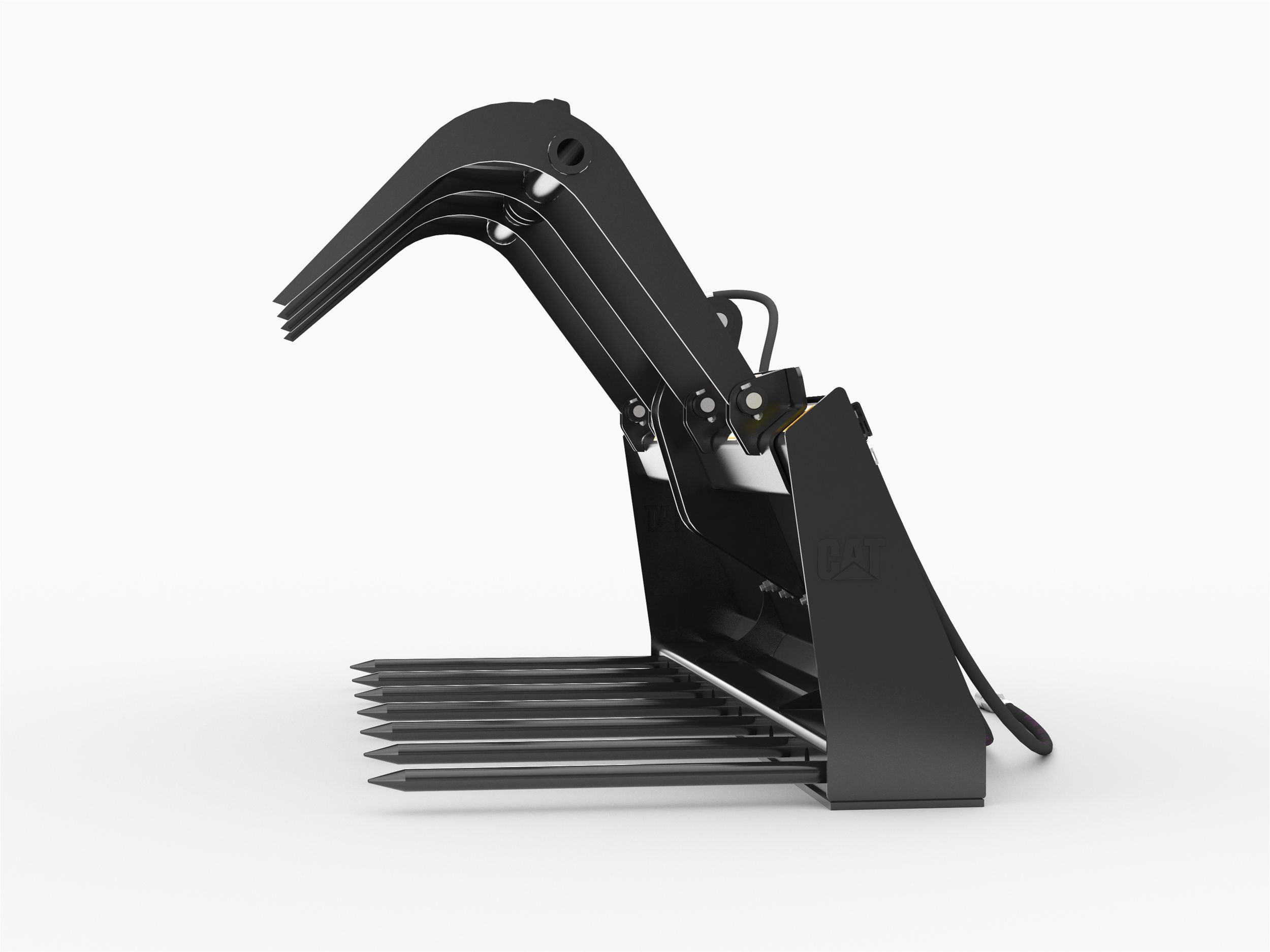 Excellent Clamping
Heavy Duty grapple allow for clamping and grasping of odd shaped materials. Single grapple with wide clamp will grasp non uniform materials such as logs, rocks, and hay.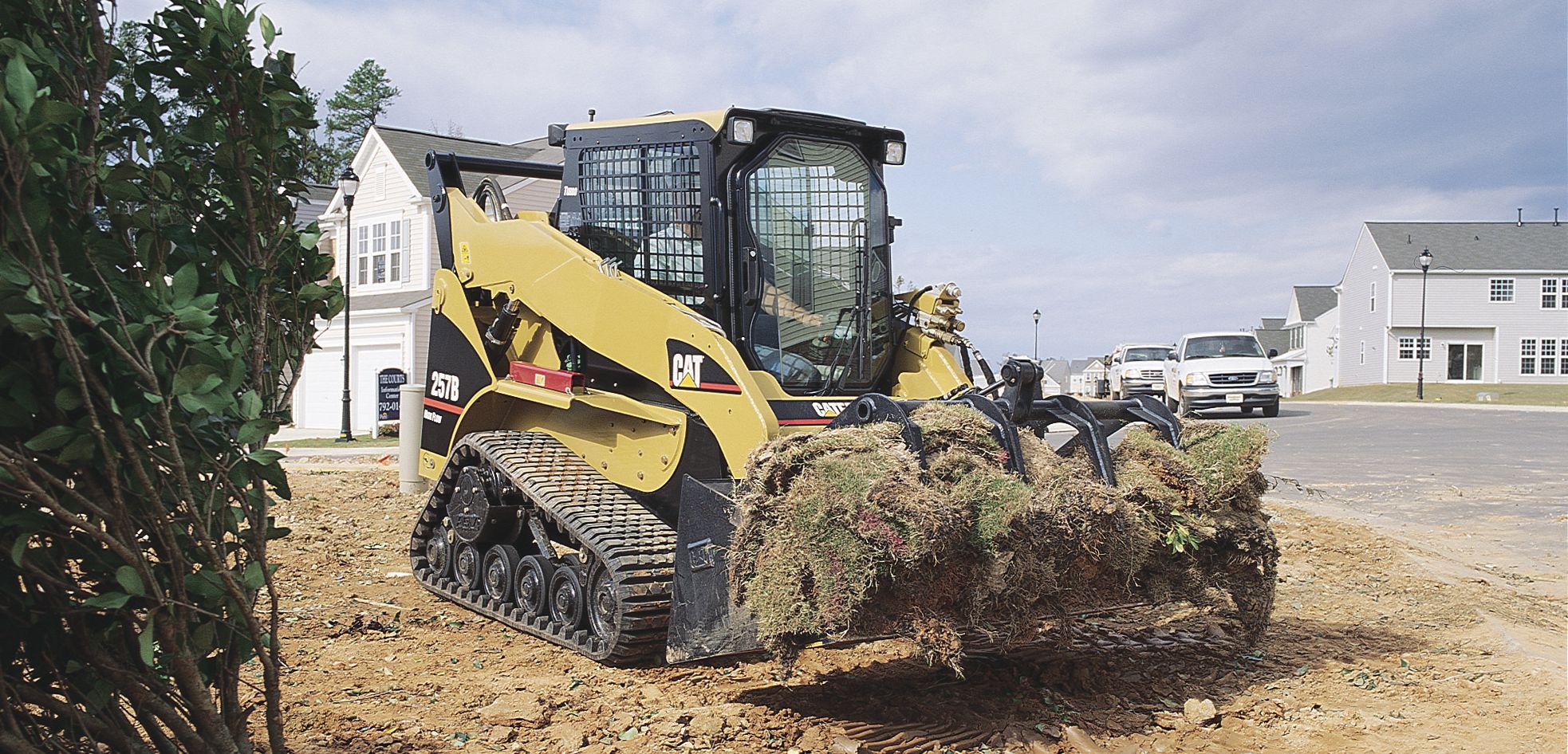 Not Designed for Large, Round Bales
NOTE: Utility Grapple Forks are not designed for piercing and carrying large, round bales.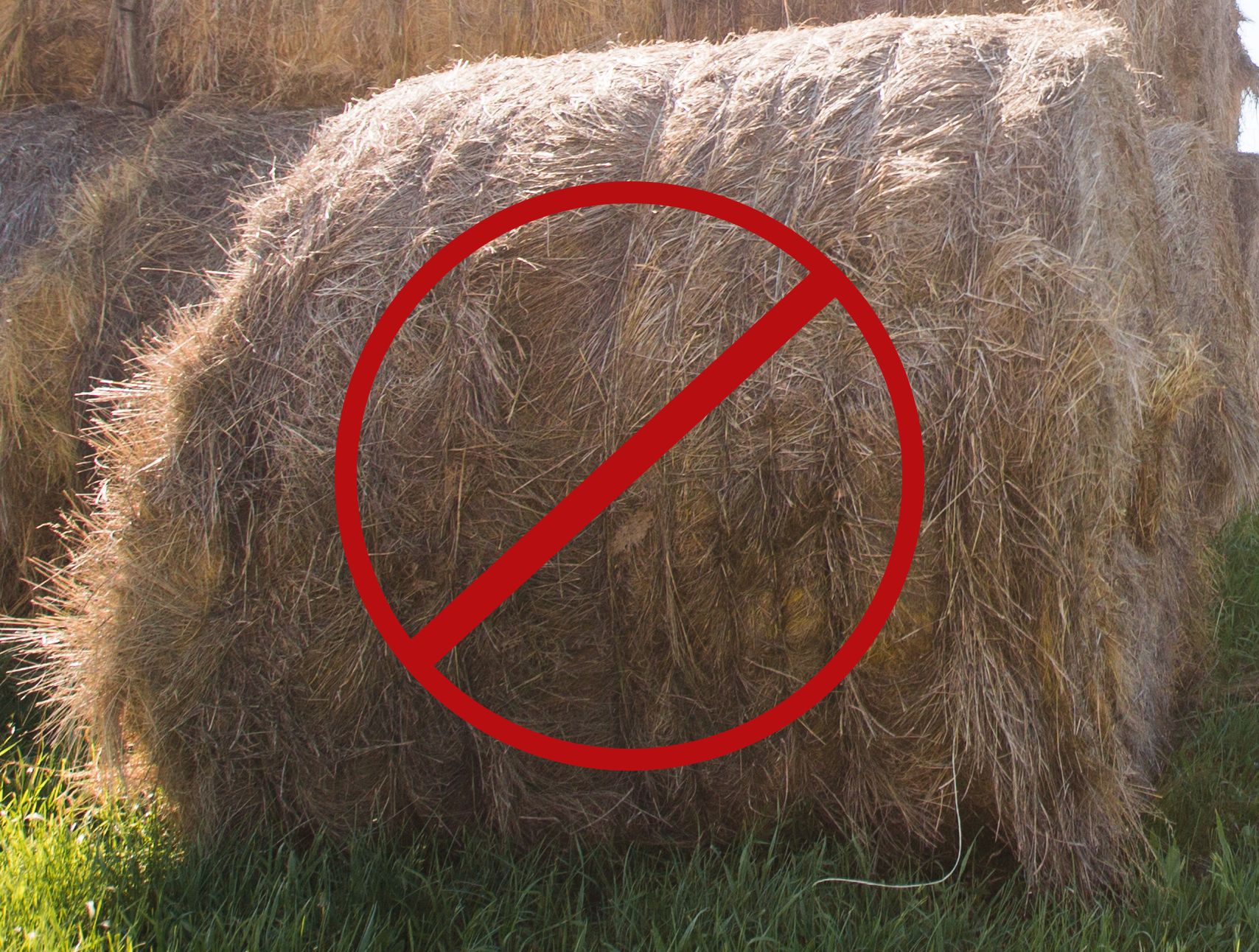 Product Specifications
Width

1676 mm

(66 in)

Height - Grapples Closed

770 mm

(30.3 in)

Jaw Opening

876 mm

(34.5 in)

Length

939 mm

(37 in)

Usable Tine Length

637 mm

(25.1 in)

Weight

305 kg

(672.4 lb)

Tine Diameter

31.75 mm

(1.3 in)

Number of Tines

7

Tine Width

31.75 mm

(1.3 in)

Interface Type

Skid Steer Coupler