1245 mm (49 in) Single Tine Bale Spear
Application
Designed for loading and carrying round and square baled materials in agriculture applications. Bales of wheat, hay and other materials can be transported for livestock feed and bedding.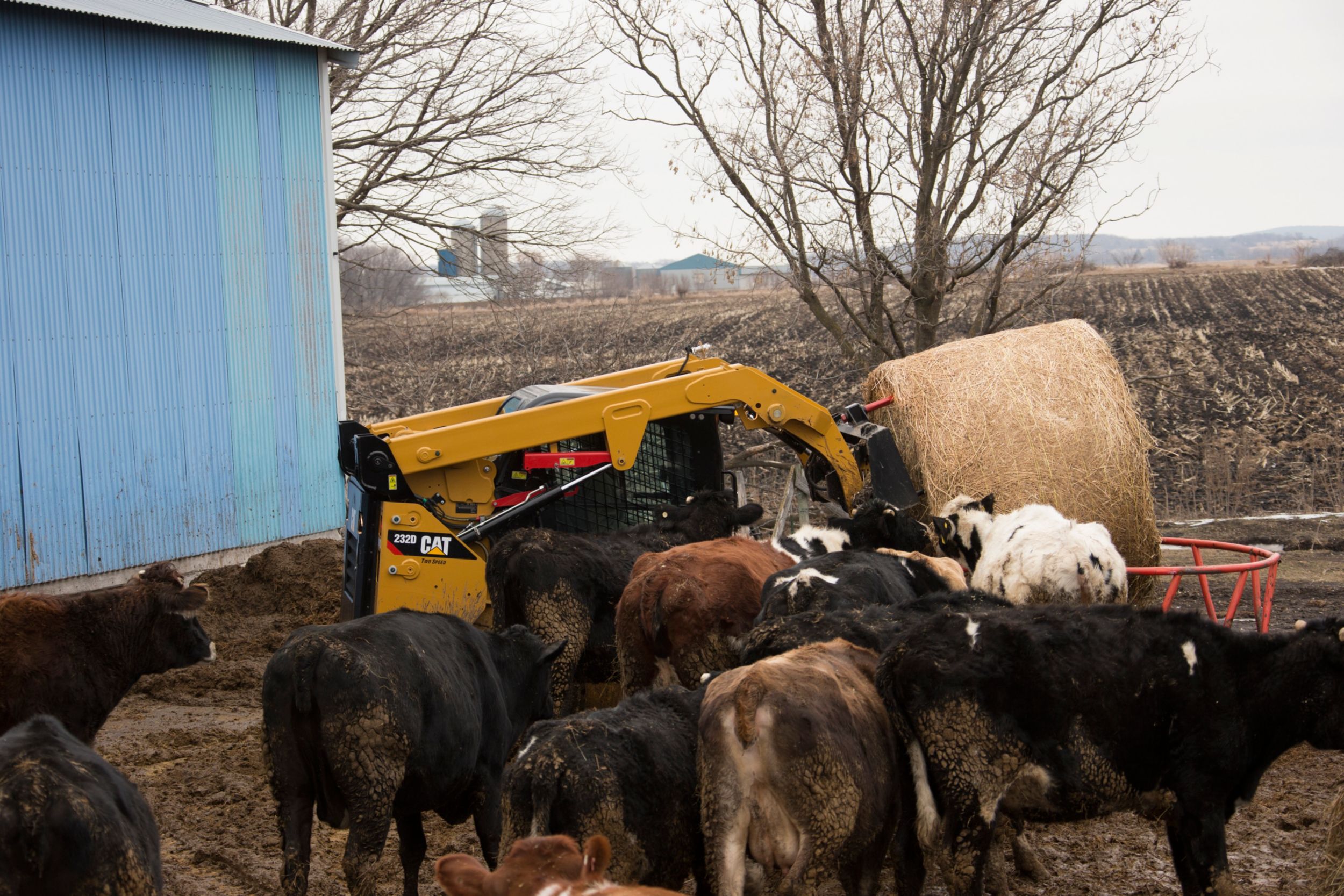 Two Length Options
Two lengths available for specific material handling requirements and operator preference: 990 mm (39 in) or 1245 mm (49 in) tine lengths, single or dual tines.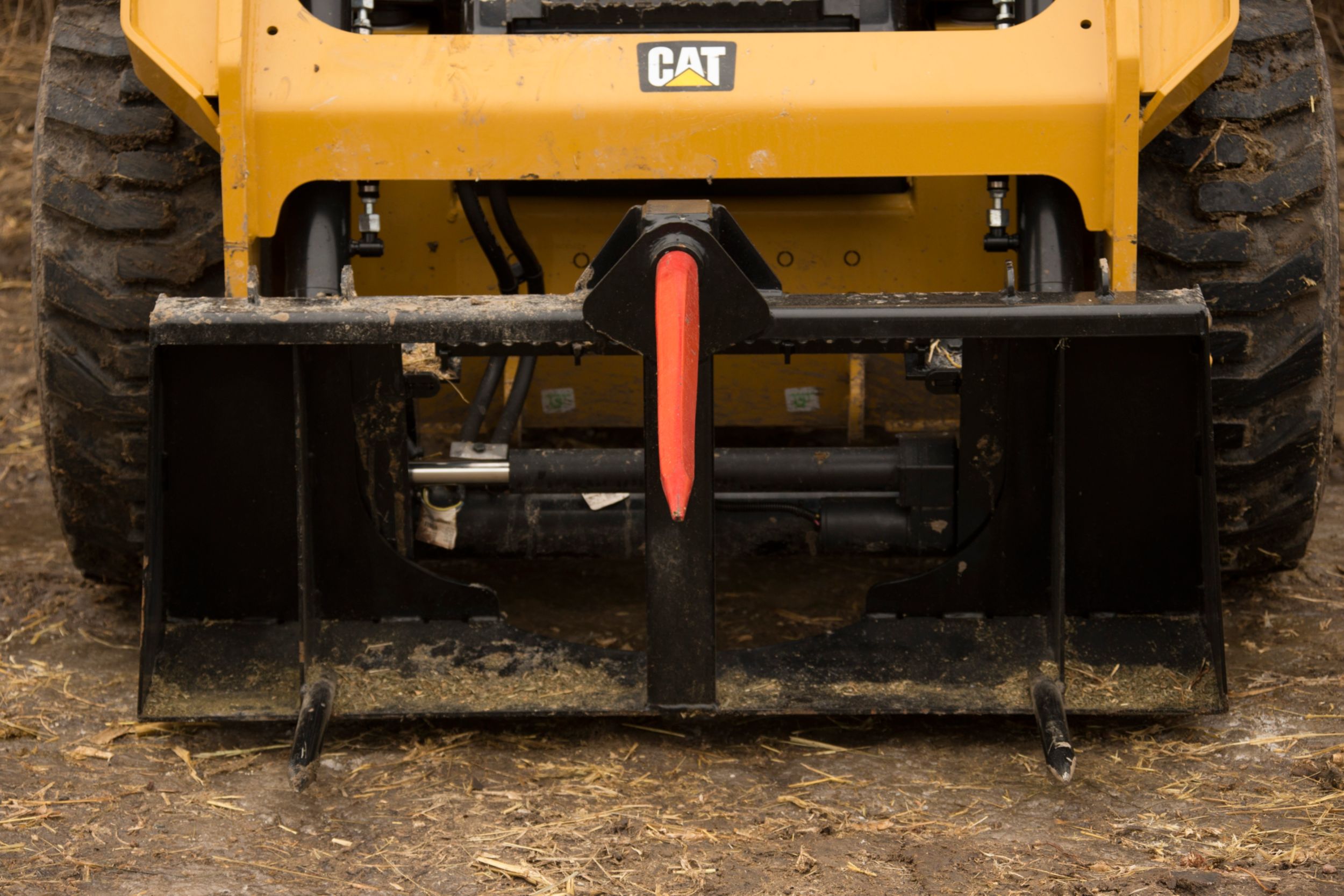 Stabilizer Spears
Single Bale Spear has two additional stabilizer spears located on the bottom of the frame, ensuring the security of baled material when traveling and loading.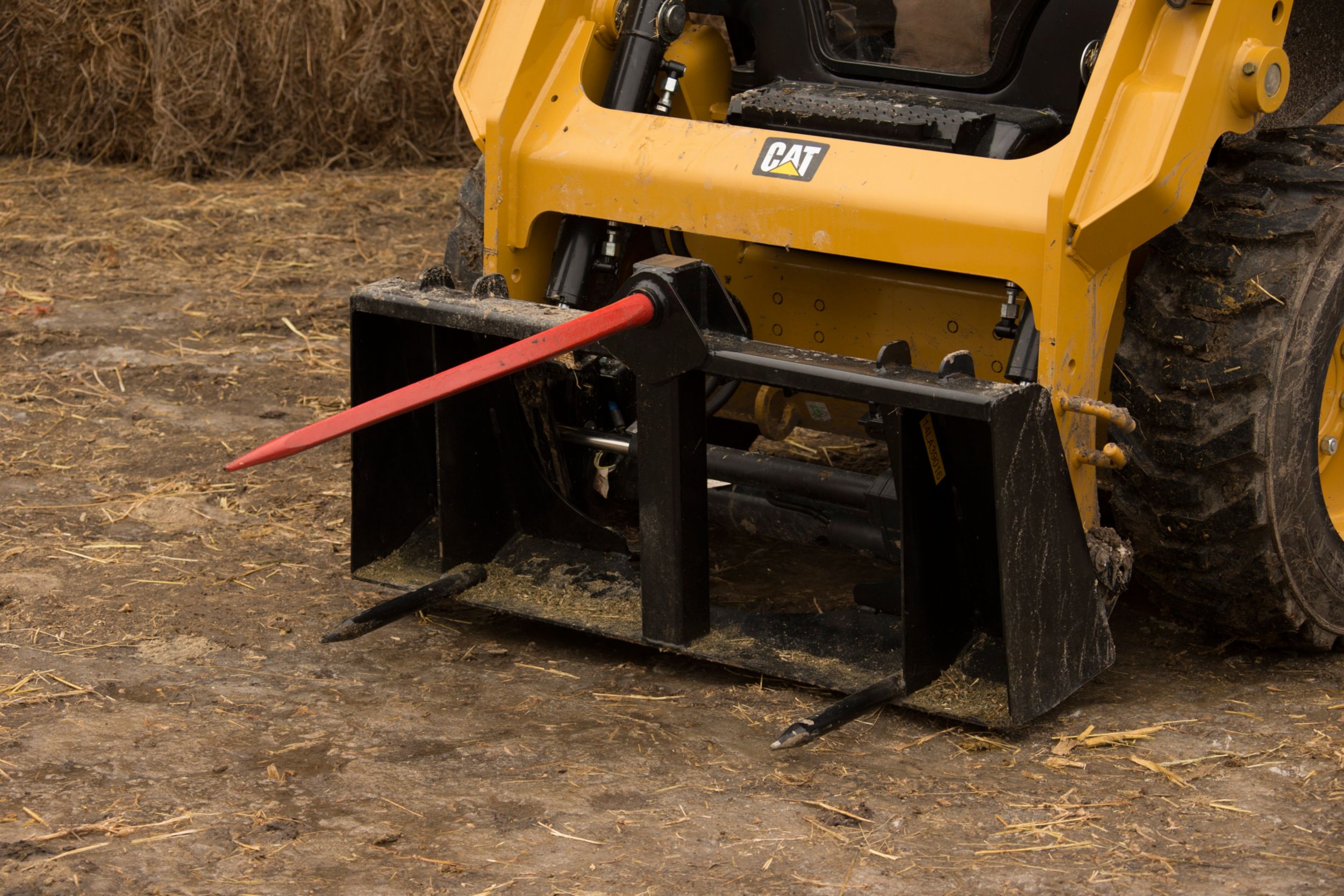 Conical Tapered Tines
A conically tapered tine minimizes opportunity for tine to cling within baled material. Design provides superior productivity when loading and carrying material. Forged tine is heat treated and made of high tensile strength steel for superior strength and durability.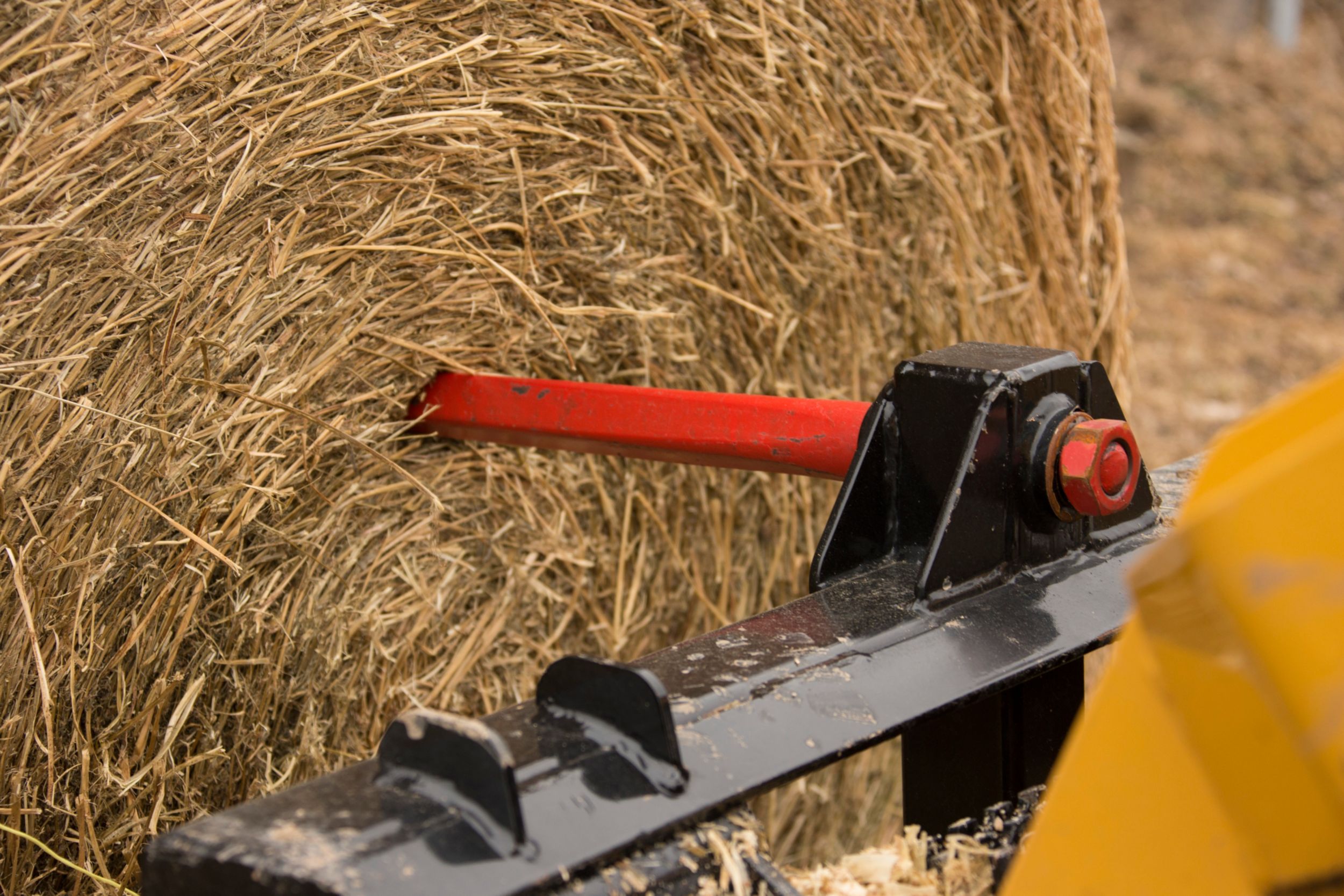 Product Specifications
Overall Width

1285 mm

(50.6 in)

Overall Height

570 mm

(22.4 in)

Capacity

909 kg

(2004 lb)

Usable Tine Length

1140 mm

(44.9 in)

Overall Depth

1443 mm

(56.8 in)

Weight

72 kg

(158.7 lb)

Tine Spacing

800 mm

(31.5 in)

Stabilizer Tine Length

281 mm

(11.1 in)